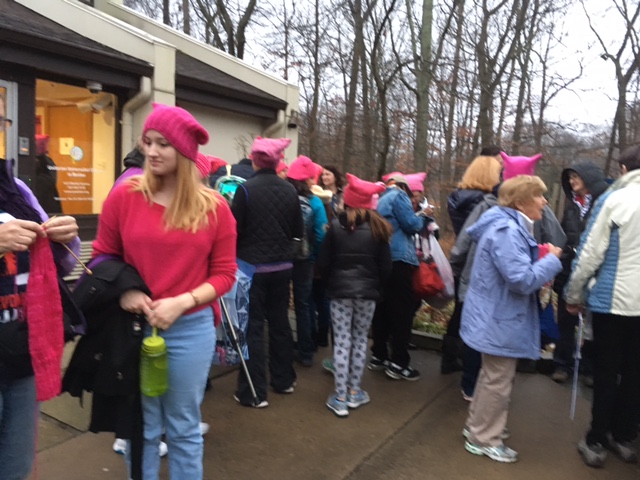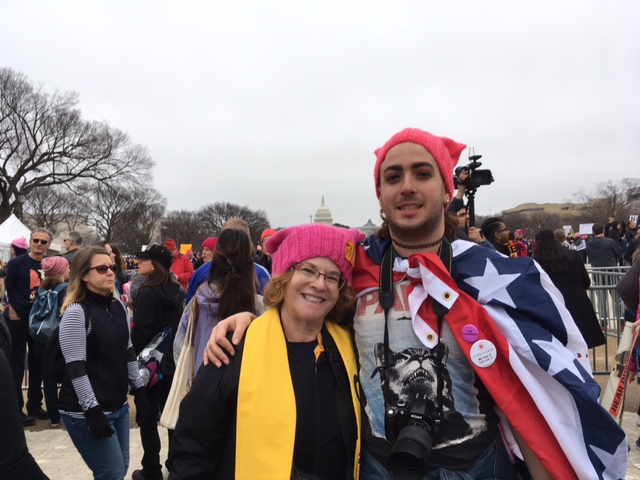 The Women's March on Washington on January 21, 2017 was a historic, record-setting event. Many UUCR Members and Friends attended the March, joining the hundreds of thousand others who reject misogyny, bigotry and hate. We stood on the side of love and showed our support of individuals and communities threatened in the current political environment.
The work has just begun! Our Social Justice Committee will continue to strive toward creating a just world for all. We will work to support the human right to live with justice, equity, peace and dignity. We will make choices and take actions that support our UU Principles. The Women's March continues to march forward as well with a new campaign, 10 Actions for the first 100 Days. The UUA and the UUSC has created a Declaration of Conscience for UU's to stand together for its principles in wake of numerous assaults on civil rights and freedoms from the new Administration and Congress. Click here to join Rev. Debra in adding your name.
We welcome all to support our continuing efforts toward social justice.